Rights holders about rur
Eduard Artemiev
Composer, People's Artist of Russia, Honored Man of Arts of Russia, Winner of the Russian Federation State Prizes.
The greatest pleasure for a creator is to see the result of his work. At the same time creators (just like other professionals) wish to receive fair wage for their work. RUR executes our right for blank tape levy. I hope in the nearest future users will have any doubts whether they should pay the levy or not. Private copying has become common practice in many other countries.
Vladimir Presnyakov
Honored Man of Arts of Russia, musician, composer, arranger
I am a professional musician. And, of course, I want my music to be popular. But for many people fully licensed CDs are too expensive. On the other hand, I can't write music, if I am not paid, as an author. You can sign the best contract, which states that you shall get 10$ from each CD sold, but in fact you hardly get 0.10$. Private copying levy is welcomed by all creators. It's a small percent, paid by importers and producers of recordable media, used for making copies in the private sphere. This legal compensation is a great aid for Russian musicians. I don't want to get back to Soviet practices, when authors of extremely popular hits, whose phonorecords were sold in millions of copies, used to receive 0,0005 Rubles per each record. Even now CD releases give you almost nothing. Only concert tours can help Russian performers make their living.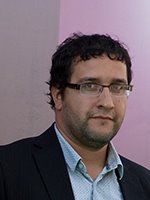 Alexander Kott
Film director, scriptwriter
Since I am a film director, I want to speak up on behalf of my colleagues. Private copying levy is a system, which needs to provide some sort of remuneration to directors for their work. It blank tape levy is paid on regular bases and creates financial background for directors, a lot of my colleagues will heave a sight of relief, stop their everyday rush and concentrate on quality film creation, not on earning money through participation in every project possible. Pitiful results of that rush can very well be seen on TV.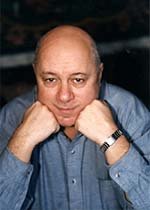 Arkady Inin
Scriptwriter, writer, playwright, social commentator, Honored Man of Arts of Russia
I am glad that RUR was created – for the first time in my life I got royalties without direct physical or intellectual labor. I would gladly receive more, but that depends on popularity of my works: the more people copy them, the more I get. I am very glad that RUR makes an old proverb possible: «Yesterday a pauper, today a king».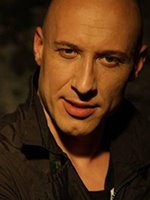 Denis Maidanov
Author, performer, composer, poet, actor, music producer
It's good that rights holders receive money for their work. People, who made the law work and turned "dead letters" into live process, did a great job. RUR activities are applaudable.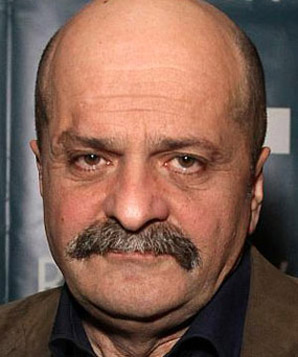 Alexander Mindadze
Scriptwriter, film director, Honored Man of Arts of the Russian Soviet Federative Socialist Republic
As a rights holder, I have the most applaudable impressions of RUR. The organization is fulfilling a huge task. I myself am employed at the moment, but there are other rights holders, who experience hard times. Remuneration, paid by RUR, is not just financial aid. It's a sign that people remember wonderful works of my colleagues.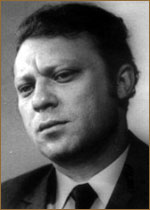 Zinovy Roizman
Film director, scriptwriter
RUR works very well. We feel their support and receive money for our work. I want to thank RUR for their great efforts.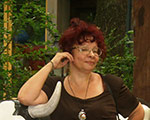 Elena Karavaeshnikova
Scriptwriter
I have very positive experience of cooperation with RUR. I received my remuneration – first remuneration in years. I am really glad about it. I can see that RUR takes care of rights holders. That's very important, especially right now. I want to thank RUR for their great work.